A Guide To Creating Your Event Venue Brief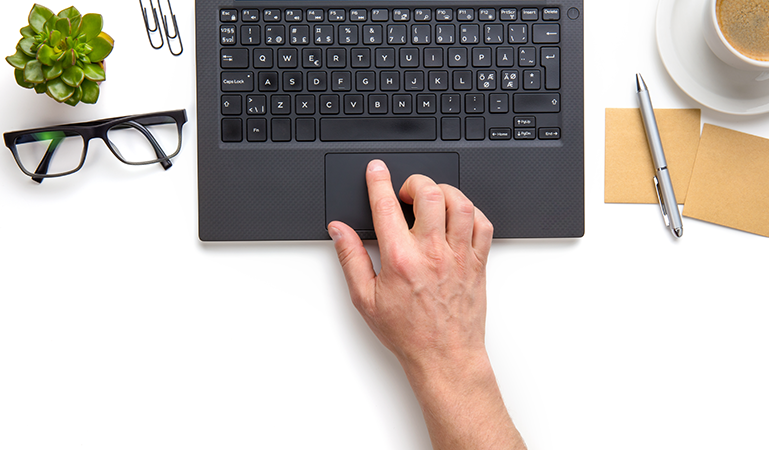 Finding a venue for your up and coming event is something that needs to be done, you know that, but it's a task that can be tedious and time consuming if you, like most, aren't sure where to start in your search.
Creating an event venue brief can be a good starting point in your mission to finding a great venue that not only meets your requirements, but also falls within budget. An event venue brief can be as simple or as complex as you need it to be, but what detail really needs to be included?
Here's a guide to creating an event venue brief for your event…it's not as difficult as you might think.
Event Purpose and Date
Outline the core purpose of your event and what it is that you are looking to achieve with the venue space. Venues will know what can and can't be achieved and can respond more accurately to your enquiry if your specifications are…well, specific.

Of course, you don't want to find a great venue only to discover that the dates you require aren't free, so make sure you include the desired dates within your brief so that the venue can advise on their availability – this will help avoid disappointment and the creation of more work later on down the line.


Delegates Count
Identifying the minimum and maximum number of delegates that are likely to attend your event is crucial. Giving venues this information will help them advise on whether or not the space is available for the attendees you anticipate to attend. Finding a great venue that doesn't have the capacity to comfortably house your guests is likely to have a detrimental effect on the overall event experience for delegates.

Having a grip on your numbers from the start can also help with other decisions that need to be made, which may involve your selected venue, such as catering requirements and accommodation needs.


Venue Set-up
You will undoubtedly have an idea of how your event will need to look. Whether you're creating this vision independently or working with an AV production company, you will need to advise the venues you contact on what you envision the set-up of your event to be. This will give them a good insight into the room you are likely to require to achieve the effect you're after, allowing them to make informed recommendations. Understanding if a venue can facilitate your event is important and can open up additional lines of communication regarding other aspects of your event that the venue should be able to support with:
• In-house AV facilities – are they available?
• Accommodating external AV production
• Venue logistics
• Venue opening and closing times
• Seating and furniture required
• Is there an on-site event team?

The Tasty Stuff
What food and drink requirements do you have? It may not be a detail that you have nailed down early on in your event planning process, but you should try and indicate your catering preferences to the venues you approach.

If you want to use an in-house catering service, then stipulating the food and beverage options you need for your event will help the venues put together the best packages they can offer in-line with your expectations, quantities and budget. There may also be minimum spends that apply.

Perhaps you are discussing the use of an outside catering company. Again, providing this information will help venues respond to your brief with the information you need to make the right venue decision. If you're in talks with a fantastic, highly recommended catering company but the venue you're in talks with doesn't allow external catering, then you may have an unnecessary dilemma on your hands that will inevitably take time and effort to resolve.


Budget and Timescales
Revealing your financial hand isn't a disadvantage in creating your event venue brief, actually it is quite the opposite, and can help set parameters for the venues to work within so that they can provide relevant proposals and quotations. Being transparent with each other will make the venue finding process much more efficient and will give you a good idea of what venues are viable options in relation to the budget you have available.

Once you have received the details you require from each of the venues you have approached, you can begin to review your options against the outlined criteria in order to establish the venue option you're going to book. To do this effectively, define your timescales in your brief and pin down when you require venue responses by. This will give you the opportunity to review proposals and quotes in the same session and compare them like for like.



Before you bite the bullet and start speaking to venues, take some time to create a brief that outlines what you're looking for from a venue. Constructing an event venue brief is a useful exercise for a variety of reasons: it can save you time in repeating yourself to individual venues; the document can also be key in refining venue criteria and therefore allow you to target the venues you approach; the brief can also act as a catalyst to invite further suggestions from venues on the basis of their experience, which may prove invaluable.
Event venue brief completed – check. Next steps? With an event venue brief ready to go, you could now spend your precious time finding venues to approach, liaising with each of them directly; leading to an information overload and your business as usual going out the window. Or, you could seek the expert services of a venue finding specialist such as Clearcut Venues. We manage the whole venue sourcing and booking process for you; saving you time and utilising our long-established connections to leverage rates that you may not be able to secure if you were to approach the venue directly. Get in touch with your brief today.
Call: 07792 125 144 or email

[email protected]
Comments