London: Venues That Are The Definition Of Unique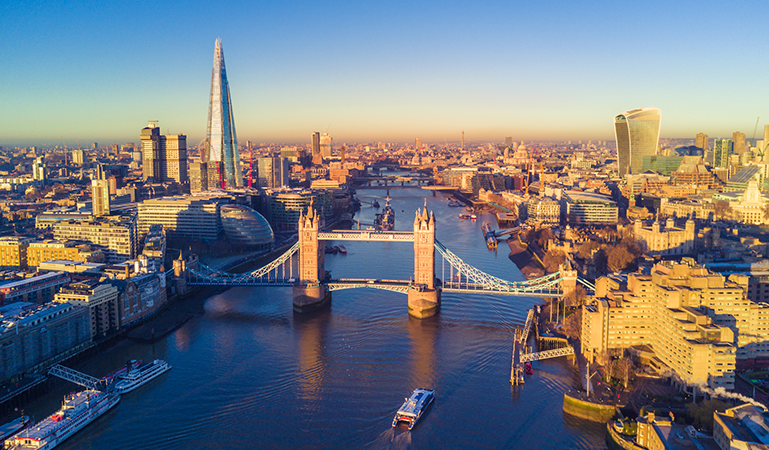 If you're looking for a unique event space, then the cosmopolitan city of London offers an excess of inspirational options. Whether you are looking to host a corporate or private event, there are some incredible venues to select from.
Here are just some examples of the awe-inspiring venues that are on offer in London town…
It's a Whole lot of History



The Natural History Museum: It's an iconic London tourist attraction, where relics of history are housed within stunning Victorian architecture. It's a location that captures the imagination from the moment you step foot inside the doors.

It's been the home to Dippy the Dinosaur and now to the magnificent Hope the blue whale skeleton, but it's more than just a hub for learning and education. It may not come as a surprise that the museum boasts a superb variety of spaces for events that are looking to deliver the 'wow' factor. From corporate events through to private occasions, the Natural History Museum is a diverse location that can provide a setting that has the ability to transport guests into another time.

All Aboard



Perfectly situated on the River Thames, the Sunborn London Yacht is a floating space which offers corporate and private events a water-based location with an abundant splash of luxury. Built to exude elegance, the yacht is 10,000m² and offers guest accommodation, restaurants, leisure areas and event and conference facilities.

From presentations and product launches through to conferences, meetings and private dining experiences, the yacht is an inspired breakaway from the traditional bricks and mortar event sites. It's a venue that conveys prestige and is sure to excite delegates and enhance the overall experience for any guests that step aboard to attend an event hosted upon the vessel.

Going for Gold



Here's a clue: It staged one of the biggest sporting events that the UK has ever seen back in 2012…You've got it: The Queen Elizabeth Olympic Park, Stratford. Following the successes of team GB bringing home a haul of 29 gold medals, the site has triumphantly re-invented itself to make continued use of the innovative site and its many venues.

The complex still retains its sporting roots and offers a much sought-after place of tranquility that is sheltered from the hustle and bustle of busy London. With multiple fascinating venues situated on-site, the location can cater for private and corporate events, meetings and conferences. With great transport connections, it's an event venue that will impress visiting delegates by its sheer scale and its links to recent Olympic glory.

You've got Mail



London is renowned for its underground transport system, but you may not be aware of the hive of postal activity that ran below the streets of the capital for 75 years. Set up for corporate, experiential or private events, the Postal Museum offers venue options above and below ground.

The museum has harnessed the intriguing and historical mail rail site to provide guests with a venue that provides an insight into an underground world of an industry that's lost but not forgotten– you can even explore some of the rail routes as a passenger on their miniature train tour.

Above ground, the postal museum provides both indoor and outdoor options for events. The modern and contemporary spaces perfectly complement the historical purpose of the museum. The outdoor thematic living plant wall also adds to the postal theme with the recognisable red post boxes intertwined as part of the display, creating an impressive backdrop.


Of course, more conventional event spaces have their very important place within the venue landscape but finding a unique and quirky venue with its own individual story can help elevate your event and take it to the next level; providing a framework to create a long-lasting impression on your guests.
It's our constant mission to find, uncover and bring our clients the very best venues that London and the rest of the UK has to offer. We use our expertise to align your event requirements with the perfect venue and use our connections within the industry to negotiate competitive rates. We save you time by sourcing and managing venue bookings for corporate and private events of all styles and sizes. Find out how we can help with your venue finding needs by
Calling: 07792 125 144 or email

[email protected]