Venue Insight: September Highlights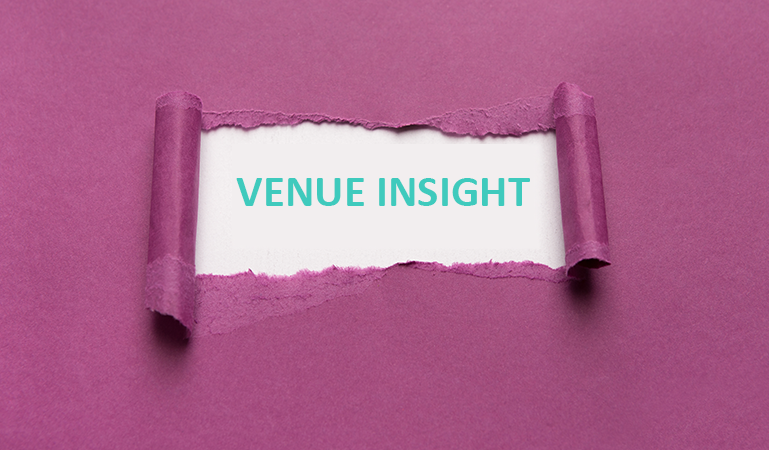 Here at Clearcut Venues we love to get out and about and visit new and exciting venues that we can add to our portfolio. September has been no exception to the rule and
Managing Director, Aimee Nicholas
has been busy visiting some fabulous locations and venues. Here she shares her round up of her
top September venue visits
:




Venue:
The Dixon (Hard Hat Tour) - Opening Late November

Location:
211 Tooley St, London SE1 2JX

Venue Profile:
The Dixon: A new hotel in one of London's most cultural postcodes. Occupying an awe-inspiring building that dates from 1906, when it served as the Tower Bridge Magistrates Court. The Dixon is a new hotel that captures all the culture, creativity and variety of London SE1.

The Visit:
The Dixon was my first hard hat tour of a venue for Clearcut Venues. I already had a great relationship with the director of sales as our paths had crossed when we both worked for Hilton. Seeing a new venue before the furniture comes in and is bustling with staff and customers is a fantastic experience. I got to really appreciate the works underway and how the hotel will look. I can't wait to see the final product!

Venue Recommendations:
The Dixon is perfect for high end, top level board meetings. The dark panelled rooms are reminiscent of its former life as a magistrate's court. Only a short walk from London Bridge station as well, it's in a fabulous location.




Venue:
Corinthia, London

Location:
Whitehall Pl, Westminster, London SW1A 2BD

Venue Profile:
Corinthia: one of the top luxury hotels in central London. This elegant establishment is a stone's throw from the city's finest attractions.

The Visit:
Corinthia: I was lucky to experience lunch in The Northall before my site inspection got underway; the food and the service were of an exceptionally high quality. Walking through the hotel with my contact I got to explore all the function spaces from the exquisite Ballroom all the way through to the meeting rooms on the mezzanine level. As a venue finder it's so crucial to visit these venues first-hand; from feeling the fabric on the furniture to taking in the atmosphere of the venue, it's incredibly important knowledge to be able to pass on to our clients, who don't necessarily have the time to go and see the venues first-hand.

Venue Recommendations:
Corinthia is perfect for large dinner dances and conferences with the ability to have breakout rooms. Only a short walk to Trafalgar Square, I would also place incentive groups into this iconic property to ensure they really have the full London experience. The Northall Suite on the ground floor provides a unique private dining experience.




Venue:
Balls Brothers, Minster Court

Location:
Minster Court, 3 Mincing Ln, London EC3R 7PP

Venue Profile:
Minster Court: Minster court provides multi-functional event space for a variety of hospitality occasions, with a restaurant and bar access on two floors.

The Visit:
Minster Court: I went along to Minster court with a new Clearcut client to check out the space for their potential meeting and dinner event. The bar is quintessentially English with fantastic artwork, decorative details and themed corners of the bar. We were greeted with a big smile and felt at ease completely, knowing we had found the perfect venue for their event. As we went into the basement, we viewed their large meeting space. Again, the artwork, choice of lighting and the white light tiles gave an airy and open space perfect for this kind of event.

Venue Recommendations:
Minster Court is perfect for networking events, after dinner corporate receptions and with its flexible meeting space downstairs it's a great alternative to a hotel.



October Outlook
Venue finding also takes Clearcut Venues beyond London and in October venue visits are scheduled to some fabulous venues, including:
Belmond Le Manoir aux Quat'Saisons, Oxford
The Oxford Belfry, Oxford
Rookery Hall, Cheshire - part of the Handpicked collection
Brands Hatch racing circuit, Kent - discovering what they offer for hospitality, as Clearcut can also source hospitality for your corporate entertaining.
Clearcut Venues exists to find the perfect venue for your next event. We understand that looking for a venue for your event can be a stressful and time-consuming process, so we're on-hand to help. We take the hassle and stress out of finding venues and use our first-hand knowledge and expertise of venues across the UK to make recommendations that will match and exceed your expectations. Sourcing venues, managing negotiations and the booking process in its entirety, our venue finding service is the simple solution you're looking for. Give us your brief today.
Call: 07792 125 144 or email

[email protected]