Venue Insight: Belmond Le Manoir aux Quat'Saisons, Oxford
Venue
: Belmond Le Manoir aux Quat'Saisons, Oxford
As a venue finder it's important to get out and see first-hand as many venues as possible. My venue finding isn't just for London and the South East and therefore it was so nice and much needed to spend a day out of the office exploring Oxford, visiting the venues the city has to offer and soaking up the atmosphere.
High Expectations
From looking at pictures on the website of this venue, it was clear to see this was going to be an amazing place. Having built up a relationship with the sales manager of the venue over the last few years, I was looking forward to meeting my contact face to face and really understanding what the Belmond Le Manoir aux Quat'Saisons could offer our clients. In a venue finding position it is crucially important to build and maintain great relationships with the sales managers.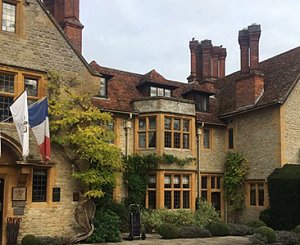 The Visit That Didn't Disappoint
Welcomed to the venue, I was hugely impressed with how beautifully it was presented. As my contact walked in to meet us, I noticed she wasn't alone and to our delight she had brought along Chef Raymond Blanc OBE, one of Britain's most respected Chefs. I was honoured to have the opportunity to talk to him and hear his introduction to his beloved hotel. He passionately told us about the artwork around the hotel and his aspirations for the venue in the future.
Seeing the venue first-hand far outweighs the website photos. The bedrooms are unforgettable and include artwork owned by Chef Raymond Blanc OBE. You could see the detailed thought process that went into designing each bespoke room. Walking through the world-class gardens, it was apparent to see that this venue has the potential to offer so much more than just meeting space.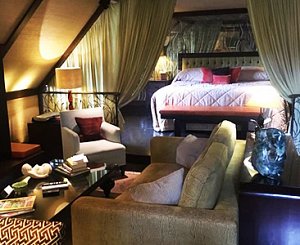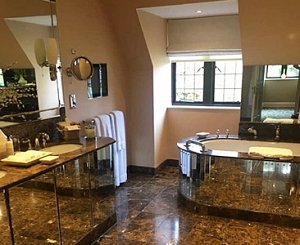 Clearcut Recommends
This is a venue guaranteed to impress. With so much scope the
Belmond Le Manoir
would suit:
High level meetings & dinners


Top client appreciation events


Team member incentive events & Corporate hospitality - take a class at the famous Raymond Blanc cookery school or put your green fingers to the test at the on-site gardening school.


It would be very hard to forget an event at this venue and would be sure to leave a lasting impression on clients or delegates.
For my clients who want to impress their top clients, this is the place. For my clients who want to incentivise their top team members, this is the place. For clients who want to leave a lasting impression on their attendees, this is the place.
I would strongly recommend this venue to clients who want to get out of London. Only 60 minutes from Paddington and then a short drive to what will be a breath-taking first impression.
Unforgettable Experience
This is more than a 5-star venue in my opinion. It's unforgettable, it's luxurious, it's romantic and it's flexible with its offerings. The venue and the team are fabulous, and I cannot wait to secure events here in the future on behalf of my clients.
Clearcut Venues exists to connect your event with the perfect venue. We are always looking for incredible venues to add to our ever-expanding portfolio. Whatever the purpose of your event, we will find you a venue that delivers the WOW-factor. Get in touch with your brief today and find out how we can help provide the solution to your venue needs.
Call: 07792 125 144 or email

[email protected]